Boarding, Training and Event Horses.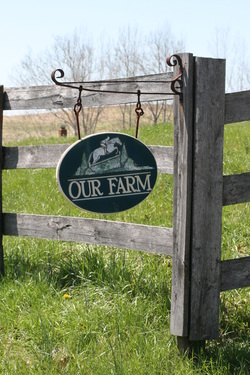 Who are we? Simply put, we are horse people! We see it as our privilege and responsibility to help you get the most enjoyment out of your horse. Established in the spring of 1991, we have continually provided excellent care, clean, well-maintained facilities and unparalleled instruction in the discipline of three-day eventing. Yes, we've seen many changes to the sport, but through it all we have always maintained the highest standards of safety and horsemanship.

We believe that horses are healthiest and happiest the more they get turned out. Mares and geldings are segregated and turned out in small groups in all but the most severe conditions. Each pasture has fresh water checked daily, and in winter or in times of dry pasture, supplemental hay is fed in the fields.

Every time you handle a horse, you're training it.

Horses here are handled by experienced hands, and are given every opportunity to do the right thing while learning to respect boundaries and limitations for both their good, and yours. Safety always comes first!



---
6200 Buffalo Road, Mount Airy, Maryland 21771 (301) 829-0008